Insurance Investigations
Home > Services > Insurance Investigations
About Us
Vietnam Corporate Investigators, is a leading investigation and risk protection group that aims to provide high quality services all across the globe in support of its clients. more about us
Our Services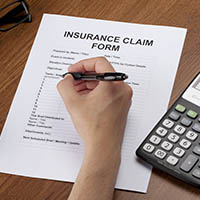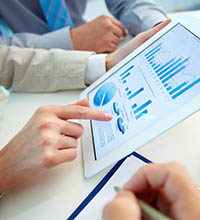 Insurance Investigation Services in Vietnam
Vietnam claim investigators are happy to see you at www.vietnamcorporateinvestigators.com We at Vietnam claim investigators are able to help investigate claims to determine their veracity and merit. We all know that insurance fraud generally consists of exaggerated or even completely false claims of damage. We realizes adjusters often simply require well-conducted initial inquiries at a very reasonable cost in order to determine a claim`s validity. The result of such preliminary inquiries may determine whether or not a full insurance fraud investigation is necessary for a new claim.

Our Vietnam claim investigators proceed diligently, thoroughly and professionally to deal with any type of insurance claim. Their conclusions and the evidence they provide is often the key component in verifying a claim and deciding the ultimate outcome of a case.

We at Vietnam insurance investigators adopted the best practices which allow us to meet the specific grounds. Our services are an excellent source for detecting the difference between genuine or fake claim.

Our Claim Investigators in Vietnam are providing their professional and insurance investigation services to clients in all over Vietnam. We know that insurance fraud is an on-going problem for all insurance companies and has reached epidemic proportions around the world.

Insurance companies have traditionally used proprietary methods of ranking and rating claims, but in the end the most effective way of combating this problem is still aggressive on-the-street investigations run by claim investigators in Vietnam that understand the local culture, customs and laws.

We offer the below mentioned insurance investigation services offered by our insurance investigators in Vietnam are mentioned below:
Fraud claim investigations and insurance fraud investigation in Vietnam
Life insurance claim investigations in Vietnam
Accidental benefits/death claim investigations in Vietnam
Property loss claim investigations in Vietnam
Travel insurance claim investigations in Vietnam
Third-party claim investigations in Vietnam
Medical claim investigations in Vietnam
Personal claim investigations in Vietnam
Theft claim investigations in Vietnam
Subrogation and recovery investigations in Vietnam
Contestable death investigations in Vietnam
Fatal accident investigations in Vietnam
Motor vehicle crash investigation in Vietnam
Recovery of stolen vehicles in Vietnam
Insurance litigation support in Vietnam
Our insurance investigators are operating in various locations of Vietnam including other major cities like Nicosia, Limassol, Larnaka, Ammochostos, Pafos & Keryneia. Claim Investigators in Vietnam have endless capabilities and caliber to provide world class fraudulent claim investigation services in Vietnam to all our clients.

We work to assist the clients by reacting to all the queries and provide a suitable and intelligent advice so that our clients get the perfect solution of their problem.

Our team of experienced claim investigators in Vietnam is positioned throughout the counrtry to provide prompt investigation for questionable travel, death or other insurance claims and is prepared to assist you in a prompt, professional and cost-effective manner.

If you're suspicious about a claim or want to know more about our services in Vietnam. Kindly write us on info@vietnamcorporateinvestigators.com.