IP Rights Investigations
Home > Services > IP Rights Investigations
About Us
Vietnam Corporate Investigators, is a leading investigation and risk protection group that aims to provide high quality services all across the globe in support of its clients. more about us
Our Services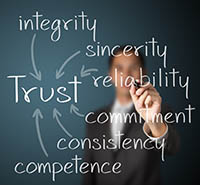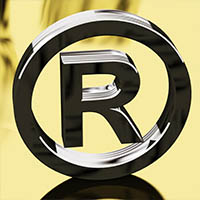 IP Rights Investigation Services in Vietnam
Vietnam IP right investigators welcome you to the prime section of Intellectual property investigation in Vietnam. We provide IPR investigations and protection services for your business and we conduct in a discreet & confidential manner following corroborated with minutely checked reports which will be presenting to you.

As a IP right investigators with many years of experience in the field of corporate investigation. With prestigious brands, we are proud to bring the values of trust to the customer. We have a thorough professional experience in the IP right investigation in Vietnam and it's all the regions.

It's a pleasure to have you on our online portal and we assure you of providing class leading Intellectual property services in Vietnam. We have expertise in Intellectual Property investigations in Vietnam and have successfully provided our range of IP services to various clients. We look after each segment of IPR Investigations in Vietnam like Market Surveys, Enforcement actions/raids, Internal Market Information and Supply Chain Identifications etc. IP Investigation in Vietnam is handled by the most experienced & well trained staff of our local IP investigation company in Vietnam.

Our IP Rights Investigation Services in Vietnam as follows:
Trademark/Copyright Monitoring & Watch Notice Services in Vietnam
Online Brand Protection Solutions & Reputation Management Services in Vietnam
Test Purchases, Sample and Vendor Information in Vietnam
Mystery Shopping Services for Customer Experience, Process Compliance & Audit in Vietnam
Geographical Indication Mark Investigations in Vietnam
Infringed Trademark, Patent and Design Investigation in Vietnam
Intellectual Property Due Diligence Investigation in Vietnam
Domain and Trademarks Acquisitions in Vietnam
Anti Counterfeiting Investigations in Vietnam
Market Surveys / Market intelligence Report in Vietnam
Factory and Brand Integrity Auditing in Vietnam
Grey Marketing/ Parallel Trading Investigations in Vietnam
Internal Market Monitoring /Custom Protection in Vietnam
Conduct / Organize Civil Raids and Criminal in Vietnam
Trade Fair Monitoring / Trade Fair Visitor in Vietnam
Online Brand Abuse / Brand Value Evaluation Report in Vietnam
Counterfeited Automobile Parts & Pharmaceutical Drugs Investigations in Vietnam
Our patrons includes, but is not limited to, Law firms, IP attorneys, Trademark Mark attorneys, CA firms, Lawyers, Brand Owners, firms/entities or investors who are desirous to enter the market and want factual information on Trademarks Registration and Procedures. We undertake all matters related to IP Rights Verifications right from IP Rights Investigations, IP Rights Acquisition Services, IP Rights Enforcement Actions, IP Rights Online Monitoring Services and IP Rights Custom Protection Services. Being established and experienced, we have a defined strategy based on professional research and conceptual vision. We thrive to protect our clients against Trademark Infringements, Violations of Copyrights, Design Infringements and Patent Violations. Every client is important to us. We believe in giving more than expected and that is what has made us distinctive and renowned in our field and made us spread our boundaries all across the globe. Each single query holds importance and is given desired attention. We try to assist our clients by providing authentic evidences keeping in mind the budget of the client.

Vietnam IP investigators are providing excellent intellectual property investigation service in Austria including all regions such as; Ho Chi Minh City, Ha Noi, Hanoi, Hai Phong, Bein Hoa, Hue, Nha Trang, Can Tho, Rach Gia, Qui Nhon Vung Tau, Nam Dinh, Phan Thiet, Long Xuyen, Hong Gai.

If you have any questions in mind, such as; how to protect intellectual property in Vietnam or how to acquire services of Vietnam IP Rights investigators? We have answers to all your queries and are here to assist you. Kindly write to us at info@vietnamcorporateinvestigators.com.