About Us
Vietnam Corporate Investigators, is a leading investigation and risk protection group that aims to provide high quality services all across the globe in support of its clients. more about us
Our Services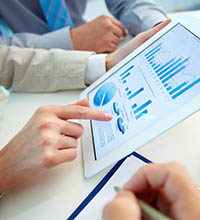 About Vietnam Corporate Investigators
Welcome to Vietnam corporate investigators and thank you for considering our valuable services. We are a well-known corporate investigation agency in Vietnam and is providing corporate risk protection services to various business houses, individuals etc.

Our distinct due diligence investigators in Vietnam who provide their unmatched service of corporate investigation for making the organizations to secure their major operations and activities against the menacing activities of frauds and other risks which creeps in the system through various ways , out of which the major source of such activities remains fraudulent practices and anti-management policies.

The Vietnam corporate investigator firm is managed by Ms. Quynh Nguyen, her success rate speaks of her abilities to conduct an investigation at its best. We focus on dealing with each case with the utmost professionalism and complete confidentiality for the client. Our aim is to help you can find facts to any doubts that are giving you sleepless nights or making you feel insecure about your business. We accomplish every task within the stipulated time given by our client.

We at Vietnam corporate investigators have a vast experience of execution of investigation services. We are available for our clients 24 x 7. Well-equipped with tools necessary for investigation, we have a strong team of professionals who are exceptional in terms of intelligence.

Our Vietnam private investigators are the member of World Association of Detectives (W.A.D) and follow the code of ethic based conduct that is enforced by the organization. We specialize in Insurance claim investigations, IP Investigations, due diligence investigation, background check/screening and any type of corporate investigations. Discretion of our clients' details is of paramount importance to us. We ensure that nobody finds out the details of the organization that has hired our services.

To obtain more comprehensive information related to our services, kindly contact us on info@vietnamcorporateinvestigators.com and we shall respond to you in no time so that you don't have to wait any longer for the solution of your problem.