Background Screening
Home > Services > Background Screening
About Us
Vietnam Corporate Investigators, is a leading investigation and risk protection group that aims to provide high quality services all across the globe in support of its clients. more about us
Our Services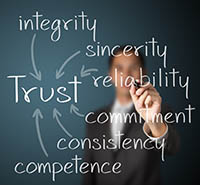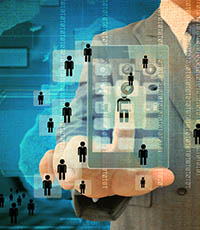 Background Check Services in Vietnam
We are quite aware that the background checks are a proven way to help organizations to select the right people and the reputable background screening firms are making it easier for employers to abide by regulations. Our Vietnam background check solutions let you reduce costs by verifying and hiring the right candidate rather than replace a wrong hire taken on without verification. At Vietnam background screening services you get screening based on industry best practices, tailored to your needs. You will get the perfect combination of global reach, local expertise, and an 'always-on' service in local time zones and languages.

We check the accuracy of the information furnished via candidate. We ensure the accuracy of previous employment credentials viz, designation, tenure and emoluments. Also, we check the existence and genuineness of an employer.

As we are locally available in Vietnam, in all the major cities. It helps us to assist our clients better in terms of availability and communication, unlike our competitors who are operating from different country.

Our main verification services in Vietnam are mentioned as under:
Corporate Background Verification in Vietnam
Business background Screening in Vietnam
Business Partner Profiling in Vietnam
Vendor Background Verification in Vietnam
Employee Background Verification in Vietnam
Educational Qualification Check in Vietnam
Registration and Certificate Check in Vietnam
Employment Background Screening in Vietnam
International Corporate Records in Vietnam
Verification of Labour in Vietnam
Criminal Record Check in Vietnam
Court and Civil Litigation Check in Vietnam
Financial Regulatory Checks in Vietnam
Bankruptcy Check in Vietnam
Insurance Claim Verification in Vietnam
Our pre-employment background check in Vietnam assures to keep all of its clients' information secured and to complete the case while adhering to confidentiality. Our background screeners in Vietnam can also conduct discreet investigations to dig out the truth and recover what is right.

A proper background check helps an employer making good decision about hiring a candidate. We at Vietnam Background investigators helps you filling the gap between the resume, the interview and the applicant's actual history. You'll make better decisions when armed with the best information available!

We provide efficient Vietnam employment screening services and background screening services in Vietnam including other major cities like Ho Chi Minh City, Ha Noi, Hanoi, Hai Phong, Bein Hoa, Hue, Nha Trang, Can Tho, Rach Gia, Qui Nhon Vung Tau, Nam Dinh, Phan Thiet, Long Xuyen, Hong Gai.

To know more about verification service in Vietnam or to use any of our background screening services in Vietnam, feel free to write us at info@vietnamcorporateinvestigators.com.